Paul Swain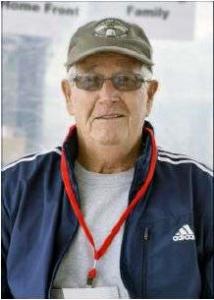 Collection Name
Description
Fishtales was a collaborative effort between the Working Waterfront Festival and the Social Services Branch of the Northeast Fisheries Science of the National Oceanic and Atmospheric Administration. Fishermen and others connected to the working waterfront who attended the 2012 and 2013 Working Waterfront Festival in New Bedford were invited to share short stories on a variety of topics such as storms, close calls, unusual catches, workplace pranks, tales from the home front, and more. Project leaders were Laura Orleans and Patricia Pinto da Silva.
Biographical Sketch
Paul Swain comes from a fishing family. He fished for a time when he came out of the service in 1956. He became a sampler for the Port of New Bedford, eventually becoming the State Supervisor for all the ports in Massachusetts. He tells of his time fishing and about life on the waterfront.
---
Please Note: The oral histories in this collection are protected by copyright and have been created for educational, research and personal use as described by the Fair Use Doctrine in the U.S. Copyright law. Please reach out  Voices@noaa.gov to let us know how these interviews are being used in your research, project, exhibit, etc.  The Voices staff can help provide other useful resources related to your inquiry. 
The NOAA mission is to understand and predict changes in climate, weather, oceans, and coasts, to share that knowledge and information with others, and to conserve and manage coastal and marine ecosystems and resources. The Voices Oral History Archives offers public access to a wide range of accounts, including historical materials that are products of their particular times, and may contain offensive language or negative stereotypes.
Voices Oral History Archives does not verify the accuracy of materials submitted to us. The opinions expressed in the interviews are those of the interviewee only. The interviews here have been made available to the public only after the interviewer has confirmed that they have obtained consent.