Lindsay Layland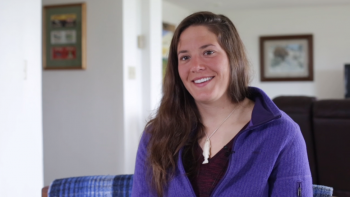 Date of Interview
07-28-2018
Description
Lindsay Layland is a commercial fisher based in Dillingham, Alaska, and also works as the Deputy Director at United Tribes of Bristol Bay (UTBB). She began commercial fishing as a child on her dad's boat in the Bristol Bay salmon set net fishery and currently captains her own boat in the same fishery.  In this interview she talks about the physical labor that goes into fishing, the lesson's she's learned captaining a boat, and her concerns about current environmental threats to the fishery. She also talks about her work for UTBB, a consortium of Bristol Bay tribal governments whose mission is to protect the natural resources that support the traditional way of life of the region's indigenous peoples. This interview was conducted by NOAA Fisheries Alaska Fisheries Science Center in partnership with Bristol Bay Native Association as part of the Women of Alaska Fisheries oral history project.
It's who we are: Voices of Alaska Native women set-netters. Anna Lavoie, Kim Sparks, Jean Lee (Pacific States Marine Fisheries Commission), and Sarah Wise (NOAA Fisheries, Alaska Fisheries Science Center (AFSC). 2018. Support provided by Bristol Bay Native Association. Funding provided by the NOAA Heritage Program (formerly the NOAA Preserve America Initiative) and AFSC. Interviews are accessed on NOAA's Voices from the Fisheries website at www.voices.nmfs.noaa.gov.
---
Permission to use these materials must be obtained from NOAA's Voices Oral History Archives at Voices@noaa.gov.
Voices Oral History Archives does not verify the accuracy of materials submitted to us. The opinions expressed in the interviews are those of the interviewee only. The interviews here have been made available to the public only after the interviewer has confirmed that they have obtained consent.