Edward Rappaport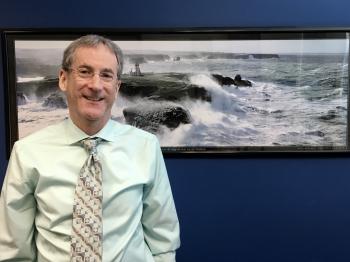 Collection Name
Description
As NOAA celebrates its 50th Anniversary in 2020, there is renewed interest in expanding Oral Histories as a key component of the agency's overall Heritage Program. Through Oral Histories, we will capture the theme: Celebrating the People Behind NOAA - 50 Years of   Science, Service and Stewardship.
Abstract
Dr. Ed Rappaport was born in 1957 in Southern California. He earned his undergraduate and master's degrees in Atmospheric Sciences from the University of Washington.  Ed then received his Ph.D. with an emphasis in Atmospheric Science from Texas Tech University.  Dr. Rappaport began at NHC as a post-doctoral fellow for the University Corporation for Atmospheric Research. He has since worked in each of NHC's organizational units, including nine years as a hurricane specialist (forecaster), nine years as head of the specialists' unit, and two years as the chief of the technology and science branch. Ed has been with NOAA's National Hurricane Center (NHC) for 32 years. Since 2000, he has served as NHC's Deputy Director and, in stints totaling seven years—including the 2007 and 2017 hurricane seasons, its acting director.  His more than 40-year career in meteorology comprises positions in forecasting, research, administration, management, academia, and the media.
---
Please reach out  Voices@noaa.gov to let us know how these interviews are being used in your research, project, exhibit, etc.  The Voices staff can help provide other useful resources related to your inquiry. 
The NOAA mission is to understand and predict changes in climate, weather, oceans, and coasts, to share that knowledge and information with others, and to conserve and manage coastal and marine ecosystems and resources. The Voices Oral History Archives offers public access to a wide range of accounts, including historical materials that are products of their particular times, and may contain offensive language or negative stereotypes.
Voices Oral History Archives does not verify the accuracy of materials submitted to us. The opinions expressed in the interviews are those of the interviewee only. The interviews here have been made available to the public only after the interviewer has confirmed that they have obtained consent.