Edward Johnson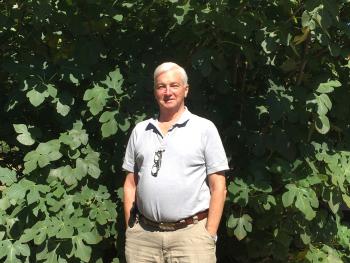 Collection Name
As NOAA approaches its 50th Anniversary in 2020, there is renewed interest in expanding Oral Histories as a key component of the agency's overall Heritage Program. Through Oral Histories, we will capture the theme: Celebrating the People Behind NOAA - 50 Years of Science, Service and Stewardship.
Date of Interview
09-25-2019
Description
Dr. Edward Johnson was born in Columbus, Georgia, in 1950.  Johnson attended the Massachusetts Institute of Technology for his undergraduate and graduate education, earning his PhD in Civil Engineering in 1978.  He came to work for the National Weather Service Office of Hydrology, Hydrologic Research Laboratory as a research hydrologist in 1978.  In 1999, Mr. Johnson served as director of Strategic Planning and Policy for the National Weather Service and retired in 2015.  
---
Permission to use these materials must be obtained from NOAA's Voices Oral History Archives at Voices@noaa.gov.
Voices Oral History Archives does not verify the accuracy of materials submitted to us. The opinions expressed in the interviews are those of the interviewee only. The interviews here have been made available to the public only after the interviewer has confirmed that they have obtained consent.