Al Cottone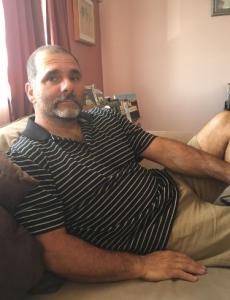 Collection Name
Description
In partnership with the Northeast Fisheries Science Center, these oral history recordings capture the invaluable life experiences of long-lived members of Gloucester's working waterfront, one of the oldest fishing communities in the United States.
Biographical Sketch
Al Cottone was born in Gloucester, Massachusetts, in 1965.  His parents immigrated from Sicily, and his father was a life-long fishermen.  Cottone graduated from Gloucester High School in 1983, and has been fishing out of Gloucester ever since.  
Scope and Content Note
Albert Cottone shares his family's deep connection to the fishing industry. His father, born in Sicily, became a fisherman due to extreme poverty and later traveled to Australia and the United States. Albert's father fished in Gloucester, eventually owning his own boat and thriving during the golden age of fishing. Albert's mother, an orphan from Sicily, was adopted by her grandparents in Gloucester. 
Albert expresses frustration with the disconnect between scientific data and fishermen's experiences, advocating for the incorporation of landed fish data into stock assessments. He discusses the impact of regulations, sectors, and tariffs on the industry, highlighting challenges faced by smaller boats. Albert acknowledges the warming of the seas but believes fishermen can adapt. He stresses the need for truthful stock assessments, increased quotas, and fair economic impact evaluations. Albert criticizes the closure of fishing areas based on single right whale sightings and emphasizes the industry's lack of resources and representation compared to NGOs. He acknowledges the positive impact of government regulations on mesh size and raises concerns about fishing based on allocated species and the industry's future. Albert also reflects on Gloucester's unique qualities, its resilience against gentrification, and the challenges of climate change, including coastal erosion. He calls for improved stock assessments, accountability from organizations like NOAA, and efforts to attract young people to the industry.
---
Please Note: The oral histories in this collection are protected by copyright and have been created for educational, research and personal use as described by the Fair Use Doctrine in the U.S. Copyright law. Please reach out  Voices@noaa.gov to let us know how these interviews are being used in your research, project, exhibit, etc.  The Voices staff can help provide other useful resources related to your inquiry. 
The NOAA mission is to understand and predict changes in climate, weather, oceans, and coasts, to share that knowledge and information with others, and to conserve and manage coastal and marine ecosystems and resources. The Voices Oral History Archives offers public access to a wide range of accounts, including historical materials that are products of their particular times, and may contain offensive language or negative stereotypes.
Voices Oral History Archives does not verify the accuracy of materials submitted to us. The opinions expressed in the interviews are those of the interviewee only. The interviews here have been made available to the public only after the interviewer has confirmed that they have obtained consent.